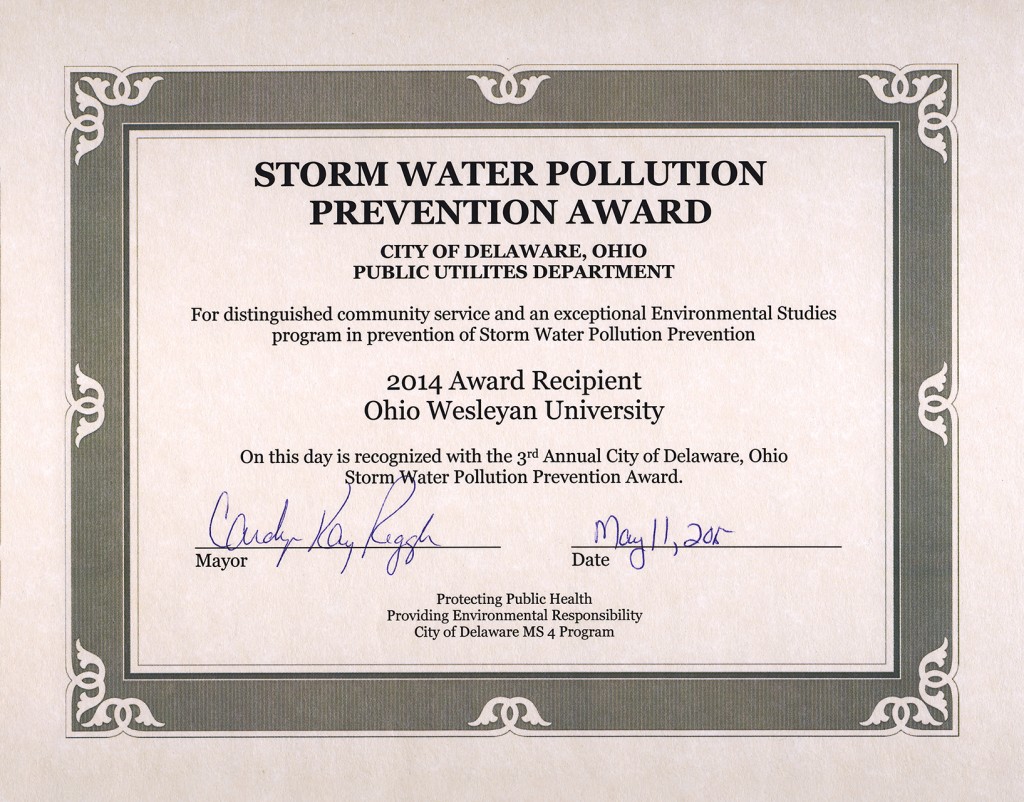 OWU's Environmental Studies Program was awarded the 2014 Storm Water Pollution Prevention Award by the City of Delaware, Ohio.
The City of Delaware strives to reduce pollutants and improve water quality in our community using several methods of outreach and clean-up events each year. This effort cannot be accomplished alone but with the help of community members, like Ohio Wesleyan University, our efforts have become successful. Each year the City of Delaware recognizes a local business or organization that demonstrates efforts of reducing pollutants and improving storm water through our MS4 (Municipal Separate Storm Sewer System) program. The City is pleased to announce that Ohio Wesleyan University and their environmental studies program has been selected as the 2014 Storm Water Pollution Prevention Award winner.
Efforts mentioned in the award include numerous organized stream and river cleanups, water quality grants and projects, a floating wetlands project, Water Week at OWU, and research and proposals for naturalizing the Delaware Run adjacent to campus.