Environmental Studies & Sustainability Progress, Spring 2016
March 7, 2016
A summary of established and ongoing efforts in environment and sustainability by Ohio Wesleyan students, staff and faculty as well as off campus collaborators. All the projects below are active during the 2015-16 academic year.
OWU Sustainability Plan: Drafted in the spring of 2015 and currently under revision, a comprehensive overview of OWU's environmental and sustainability efforts with goals for future efforts.
May Move Out: A student initiated project in collaboration with Goodwill, to defer usable materials from the trash as students move off campus in May. 9.5 tons of donations collected in the spring of 2015. One year grant funding offset costs for the 2015 May Move Out. Efficiencies initiated by Buildings & Grounds have made the 2016 May Move Out possible without the grant and without additional expenditures over last year's budget for dumpsters alone. Ohio Wesleyan's May Move Out program was awarded the 2015 Recycling Award from the Keep Delaware County Beautiful Coalition.
Reusable Food Containers in Hamilton Williams Campus Center: A student project initiated in the fall of 2015 has met with success and is being expanded during the spring of 2016. A new dishwasher was installed in HWCC over the summer, making reusable containers an option. Limitations of OWU's aging ID Card system and cash registers limit further expansion of the program.
Environmental Studies Mentored Minors: A Food Studies Minor (developed from the Food Course Connection) has been officially proposed to APC (as a collaboration between Health and Human Kinetics [HHK] and Environmental Studies). Two more minors, Sustainability and Climate Science are being developed.
Farm and Food Collaboration: Building on the Food Studies Minor and student interest in gardens, farming and food, OWU faculty in Environmental Studies and HHK are developing a collaboration between Stratford Ecological Center farms and the Methodist School of Ohio farms. Initial efforts will focus on student internships and engagement of OWU in a regional food network. With financial support for staff (donations or grants) campus gardens will be developed. Efforts will focus on the practice of ecologically sound farming, food production, regional food networks and social outreach (building on the existing Cooking Matters Program, organized by Dr. Chris Fink) to engage students and community members in growing food.
Environmental and Sustainability Internships: 10 internships at Stratford Ecological Center and the City of Delaware, spring 2016. Focused on environmental education, marketing, farming, and sustainability.
Global Environmental Change Collaboration & Travel Learning Course: OWU collaboration with Amy Work (OWU 2004) and her organization GeoPorter in Bahia Ballena-Uvita, Costa Rica. Learning and using environmental assessment methods in Delaware, Ohio (Fall 2015) and during a travel learning course trip (Geography 347) to coastal Costa Rica (January 2016). Goal: to understand how local environmental data is collected and relates to regional and global climate and environmental change.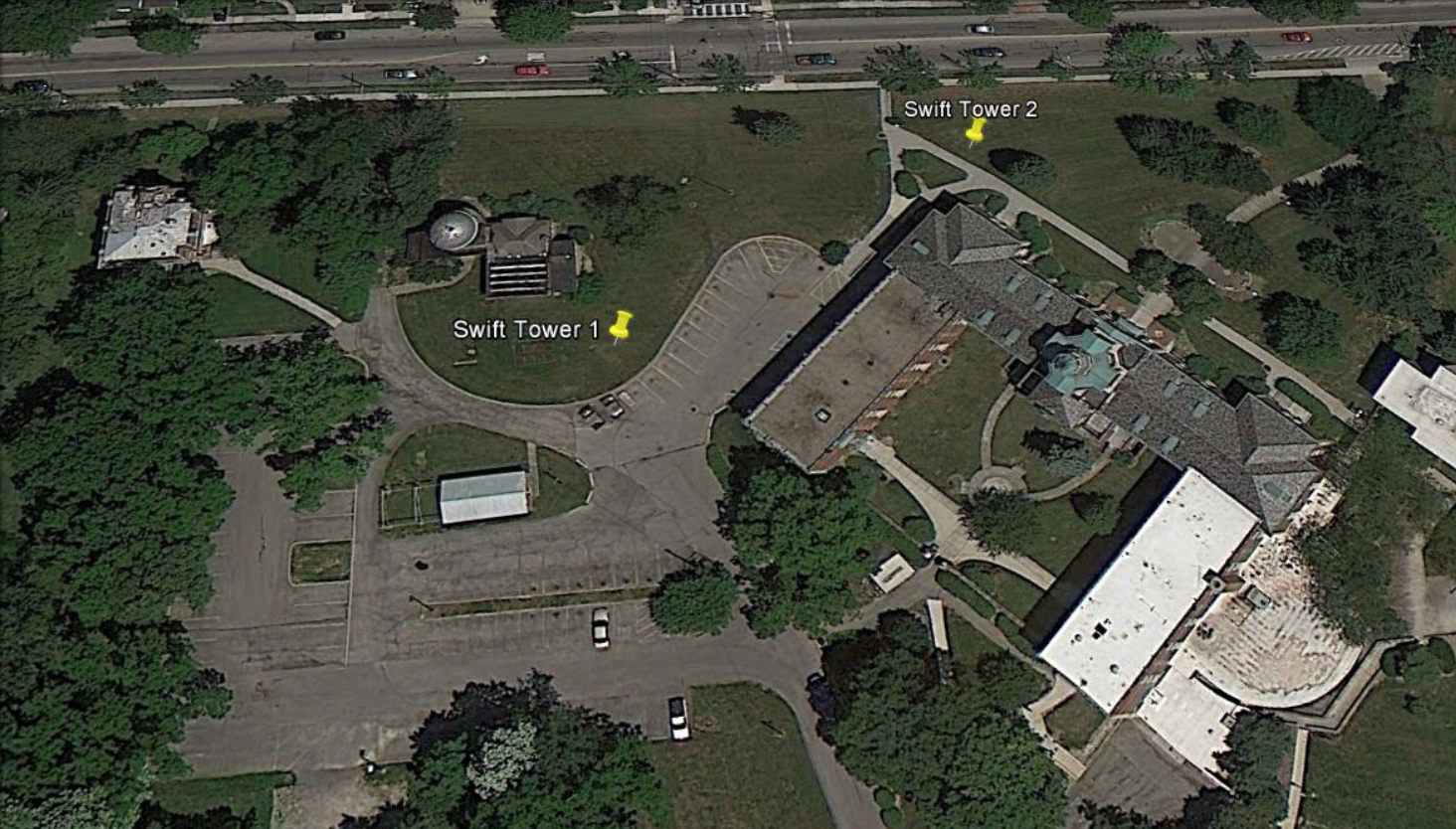 Chimney Swift Towers: A collaboration between students and OWU Alumni Dick Tuttle (OWU 1973) to build a chimney swift tower on the residential side of campus. Plans have been drawn up and a budget is being developed by a contractor. Funds will be provided by Tuttle. We anticipate construction this summer pending approval from B&G and OWU's Administration.
Campus Wildlife Habitat Enhancements: Student efforts to install and maintain bird houses, feeders and solitary bee houses on campus.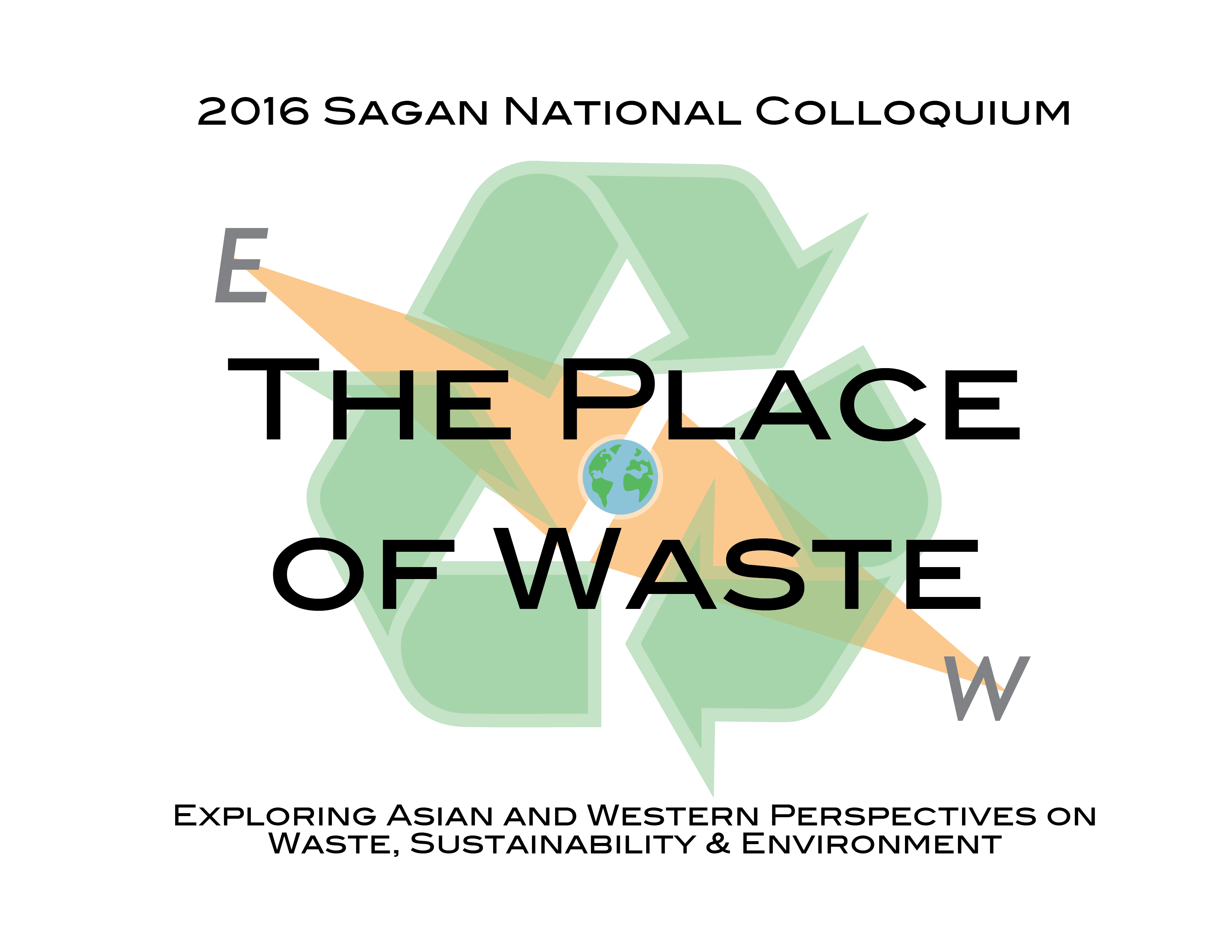 The Place of Waste: Exploring Asian and Western Perspectives on Waste, Sustainability & Environment. Sagan National Colloquium & Luce Initiative on Asian Studies and the Environment. Funding received from the Luce Foundation and OWU's Sagan National Colloquium by faculty in East Asian Studies and Environmental Studies to explore the idea of waste in cross cultural context. Funding for a Fall 2015 Symposium and Summer 2015 and 2016 travel to Asia. Next round of funding (up to $400k) to be submitted summer of 2016.
Green Week 2016: Building on a successful water-focused week of events in 2015, students are organizing another week of events for the spring of 2016 (the week prior to Earth Day).
Meek Retention Pond Native Species Planting: A collaboration between students and Friends of the Lower Olentangy Arboretum (FLOW) who have provided funds for the purchase of native plants, shrubs and trees to be planted adjacent to the Meek Aquatic Center retention pond.
Delaware Run Assessment and Restoration: Ongoing student research focused on restoring Delaware Run between Sandusky St. and Henry St. Emerging collaboration with stream restoration specialists who propose restoration of the stream and adjacent riparian zone in return for state of Ohio stream credits. Ongoing hydrogeological assessment, Spring 2016.
"Salamander Swamp" Restoration and Research: Student-driven efforts to rehabilitate a campus wetland (behind the tennis courts on Henry St.). Initial research has focused on environmental assessment of the impact of invasive species in the wetlands area.
Bottled Water Sales Reduction: Student-led efforts to drive down bottled water purchases on campus, including the installation of hydration stations and promotion of reusable water bottles. Chartwells reports declining campus sales for bottled water.
Food Recovery Network: Student-initiated effort to donate unused campus food to lower-income Delaware residents through a clinic nearby campus.