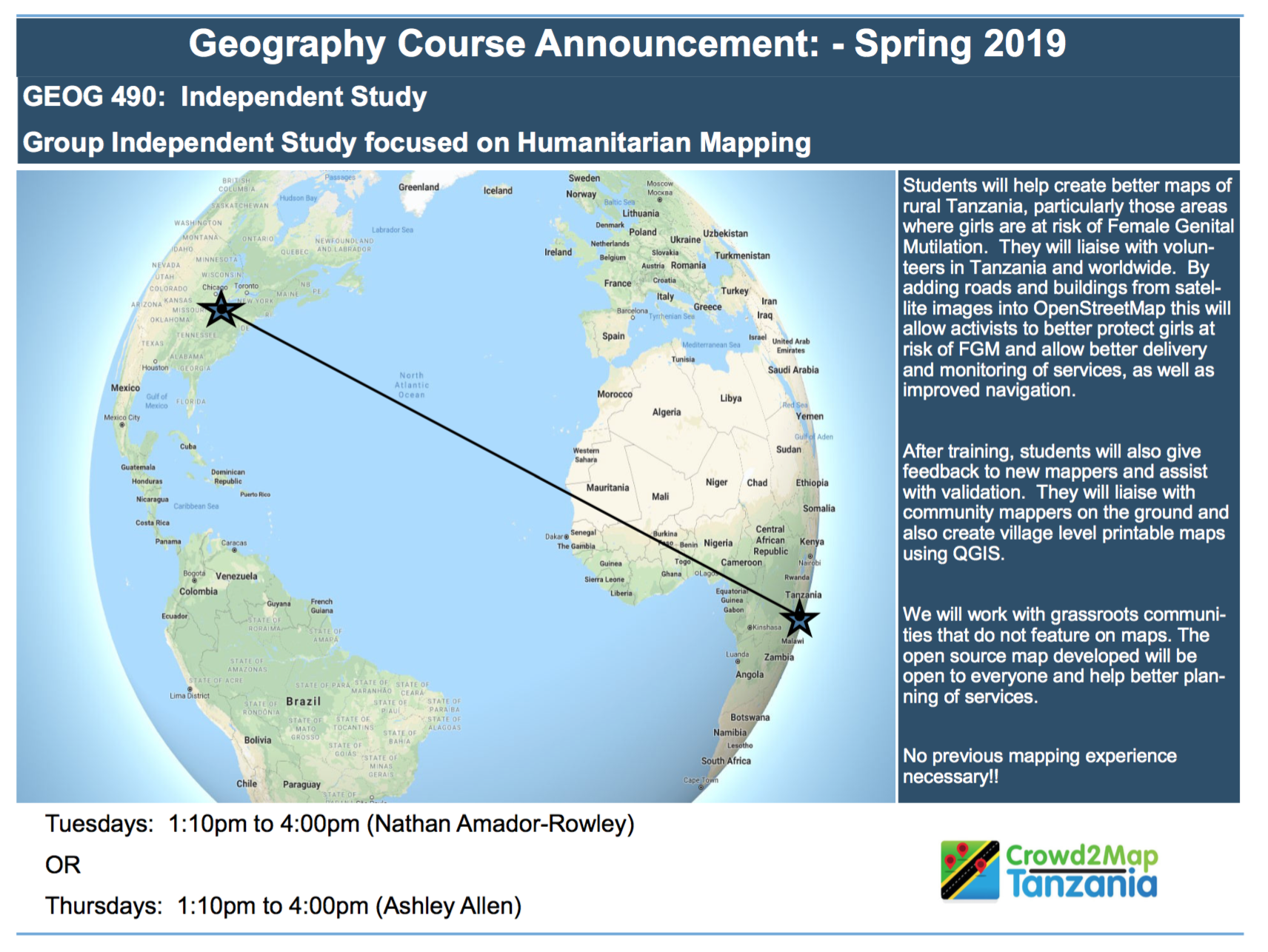 For the Spring of 2018, Dr. Amador-Rowley and Dr. Allen along with student Janelle Valdinger have organized a "group independent study" course focused on creating better maps for areas of rural Tanzania through a non-profit organization called Crowd2Map.
No experience necessary!
You can take the class either Tuesday (Dr. Amador-Rowley) or Thursday (Dr. Allen) afternoon.
Space is limited!
Contact Dr. Rowley (nsamador@owu.edu) or Dr. Allen (alallen@owu.edu) ASAP.
Probably best if you fill out a Change-of-Schedule Form from the Registrar's site and use that to enroll in the class.
---
Independent Study Description: Students will help create better maps of rural Tanzania, particularly those areas where girls are at risk of Female Genital Mutilation. Students will liaise with volunteers in Tanzania and worldwide. Adding roads and buildings from satellite images into OpenStreetMap will allow activists to better protect girls at risk of FGM and allow better delivery and monitoring of services, as well as improved navigation. After training, students will also give feedback to new mappers and assist with validation. They will liaise with community mappers on the ground and also create village level printable maps using QGIS. We will work with small communities that do not typically show up on maps. The open-source map developed in this independent study effort will be open to everyone and help better planning of services. No previous mapping experience necessary!!