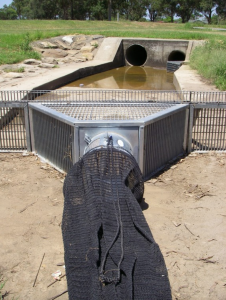 Beginning in the Fall of 2018, Janelle Valdinger, Dr. John Krygier and I (Brianna Graber) have been cohesively working a project to implement a storm drain net in the Delaware Run, on OWU's campus. The purpose of this project will be for Summer Science Research through Ohio Wesleyan University and for an internship with the City of Delaware. The purpose of the net will be to remove trash and green waste/debris from the Delaware Run behind Merrick on campus.
I will be using funding from the City of Delaware, a Theory to Practice Grant from Ohio Wesleyan that I wrote and was awarded, as well as a donation from FLOW (Friends of the Lower Olentangy Watershed), DelCo Water Co., and the American Kayaking Association (AKA). These funds will be used to obtain and purchase the net and research supplies, fund the machinery used for the project, and create an educational sign.
We will be in constant contact with the company used in purchasing and constructing the net, StormX, to give measurements and data for the net as well.
As of mid-January, the run area behind Merrick was surveyed for data and measurements to begin constructing the net and the order will be placed soon.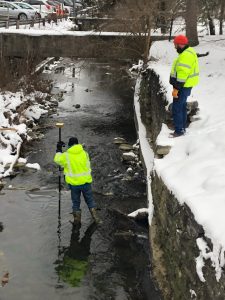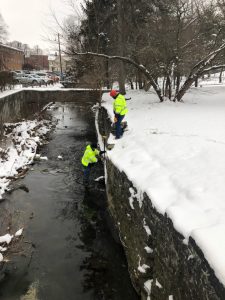 The goal is to have the net delivered mid-April in order to stay on schedule for Summer Science Research. As of right now, the plan is still on track.