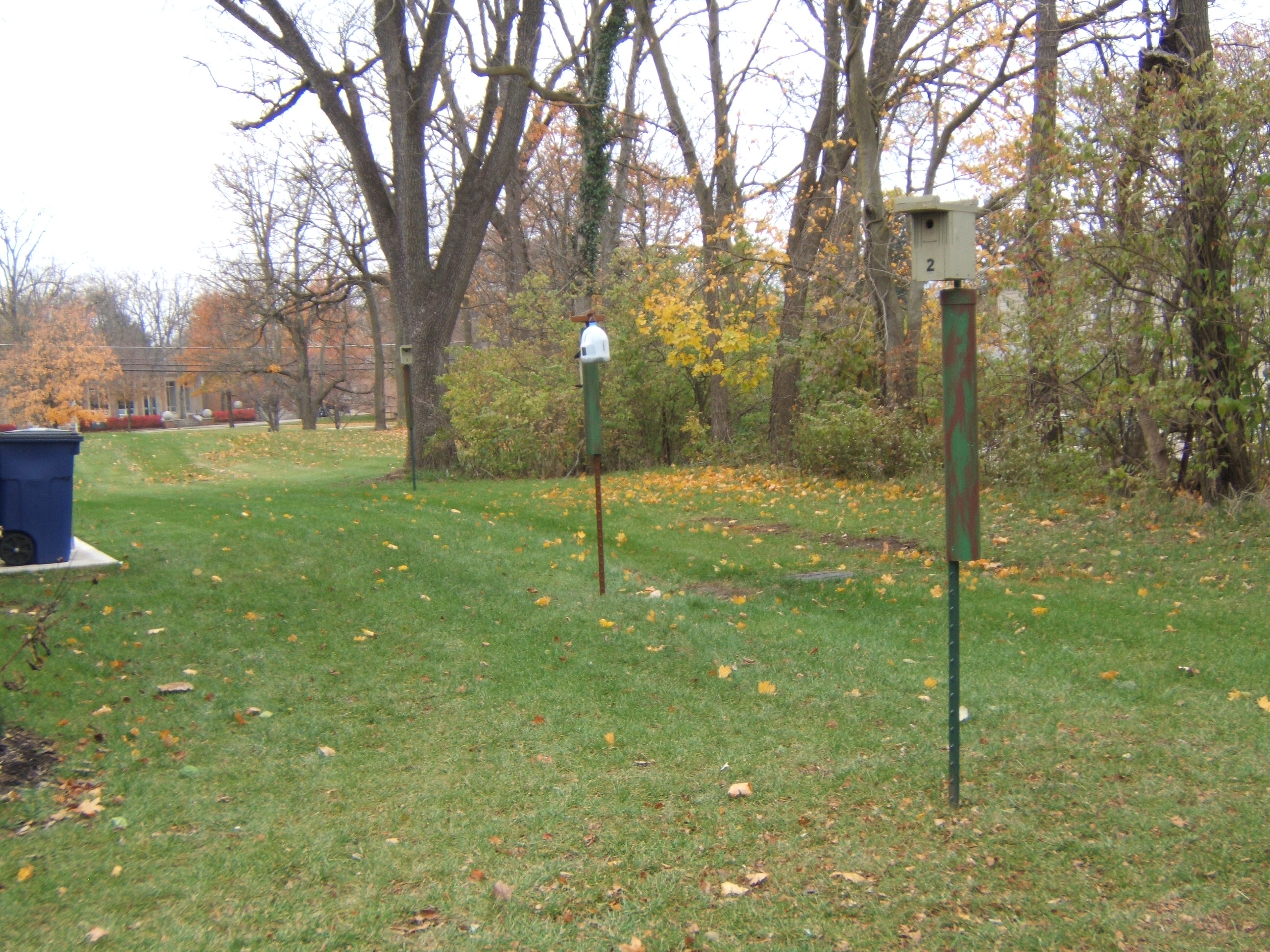 Two nest boxes and a feeder stand were recently installed in the backyard of the new Tree House SLU (small living unit) on Rowland Ave., on campus. Alumni Dick Tuttle and student Eva Blockstein installed the boxes and are maintaining them. The nest boxes were taken from the old Tree House SLU where they raised Carolina Chickadees and House Wrens during their stay there. The feeder stand's top is many decades old but it has a new layer of paint.
Nest box 2 is facing the sidewalk on Rowland Ave. so students can see it as they walk to-and-from classes.  Number-2's label should cause the curious to ask, "So, where is number 1?"
Eva filled a feeder with sunflower seed and it now hangs from the feeder stand. The second feeder will be seen by veteran birds and will speed up the use of the new offerings.